What My Clients are Saying
Greg Skelley-Stoffa
2023-09-22
My wife and I had the pleasure of working with Dave as our real estate agent, and we couldn't be more satisfied. From the very beginning, Dave demonstrated a deep knowledge of the local housing market. He took the time to understand our preferences and priorities, ensuring that every house he showed us was a potential match. It was our first time buying a house and he walked us through the whole process. What sets Dave apart is his unwavering dedication to his clients. He was incredibly responsive, always ready to answer our questions and provide valuable insights. Leading up to closing and since closing he has kept in touch with us to help with making sure we have everything lined up. He's provided recommendations for contractors and requested quotes as needed on our behalf. Dave really goes above and beyond to make the buying process as easy as possible for you.
Dave did a great job in helping us purchase a new home together this summer. I had used him several years ago and his services are still top-notch. He's very experienced with the NOVA real estate market -- he's seen everything, encountered everything, and gives great advice. It was a great transaction overall, and we got the exact house we wanted!
From introduction to closing -- a terrific relationship. Dave made us feel at ease from the start. We hadn't sold a house in over 25 years, but Dave walked us through it step by step. Every question answered -- even those we hadn't thought of. Great humor and great guidance on staging, pricing, and process. He's absolutely the first agent we'd recommend to family, friends, and neighbors.
Dave is the best! He walked us through the process of buying our first home. He was patient, hard working, prompt with call returns and extremely knowledgeable. I would highly recommend
I could not have asked for better support for my first homebuying experience. Buying a home is one of the most stressful experiences anyone can undergo, but I never felt like I had to handle it alone. Absolutely recommend for any other first-time home buyers.
Gregory Schaub
2022-12-03
Dave is one of the best in the business, I have done multiple buy and sells with him. The thing I like most about him is he wants to find the right house for you, not just get a deal done and move on. He will go the extra mile in researching the property, the comps, and when we tour a house he will identify the problem areas he sees that I need to consider. The whole process is very smooth with Dave and he takes a lot of the stress out of a typically very stressful process.
Great experience selling our home with Dave! Seamless and low-stress through the entire process while out of state. Highly recommend working with Dave!
Dave is a fantastic agent, especially for first time buyers like myself. He helped me understand the local housing market and the features/potential concerns of several of the first houses I toured until I found and bought my dream home! His laid-back, no pressure approach was refreshing and a perfect fit for me. His responsiveness, especially during the crazy 2021 seller's market, was impressive and critical to my successful offer. I can't thank Dave enough!
Between our adult children and us we have sold 2 and purchased 3 homes with Dave's help. We wouldn't think of using anyone else. His understanding of the ever changing market is impressive. His attention to detail and willingness to answer questions are just two more of his 5star qualities. He is equally adept at assessing potential acquisitions as properly positioning a property for sale.
I have a real estate license and work in the commercial real estate market. However, I wanted a seasoned professional to address the most important transaction in our personal life. We have known Dave for 15 years and we have successfully sold and purchased previous homes with him. We have referred others to Dave to either locate a great home or competitively sell their home. While it may be hard for some to hear, Dave will provide advice to strategically obtain the objective. Listen to him! … 12 offers later and 70K over asking price, our last home sold! We were thrilled as we know we could not have obtained the offers without his experience and knowledge of the market. We highly recommend Dave to help anyone with the purchase or sell of their next home.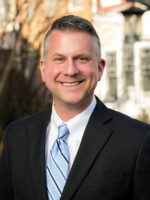 Dave Swartzbaugh
Associate Broker, Realtor®
Office: 703-264-0000
Cell: 703-655-8441
1760 Reston Parkway #111
Reston, VA 20190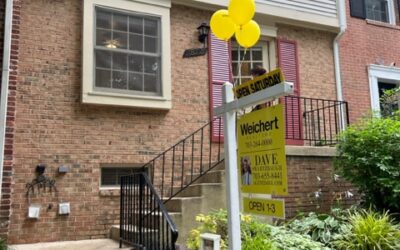 I love selling a home in Chatham Colony as this is where Ruth and I bought our first home back in 2005.  Its always a pleasure to to help out a neighbor friend I've known for many decades.  No exception this time around w/ my lovely seller Eleanor Andrews.  We listed...
read more