About Dave
As a resident since 1985 I have lived and worked across the local region
Your Weichert Real Estate Specialist
A Weichert Realtor since 2001, my extensive familiarity w/ the area has allowed me to give unparalleled service to my clients. Having lived & worked in Loudoun, Fairfax, Alexandria and Arlington I can provide a unique expertise throughout our large Northern VA marketplace. I am ready and willing to take on a listing or purchase in Leesburg (Loudoun) and Rosslyn (Arlington) any day. Now having settled w/ my family in Reston and working out of my office in McLean, I can easily service both ends of my business across the NoVa corridor.
As the son of a teacher, I often find myself teaching elements of the business to my clients, which in turn helps put everyone on the same page and creates a great team relationship. It is imperative that I explain every aspect of the business and process to my clients, both sellers and buyers. At first meeting Buyers receive full buyer booklets with sample contracts just as Sellers receive full listing presentations and a Seller booklet of comps & sample contracts. It does neither party any good to be naive of the business, knowledge is power.
I also maintain a very open and upfront relationship w/ my clients. I need to know if you'd like me to make any changes in the way I'm handling your transaction, no sense beating around the bush! My enthusiastic nature & attention to detail has aided my relationships with many 1st time Buyers and experienced Sellers just the same. My goal is to provide the very best service for my clients and most importantly make the process as pleasurable as possible for everyone involved.
Education
– Graduate of The College of William & Mary
– Broad Run High School, Ashburn, VA
Recent Achievements
NVAR Top Producer
– 2017: 12.8 million
– 2016: 11 million
– 2015: 11 million
– 2014: 14.5 million
– 2013: 12.5 million
– 2012: 10 million
– 2011: $8 Million sales
Business Experience
– Licensed Real Estate Associate Broker specializing in all types of NOVA residential property transactions
– Member of Number One Selling Weichert office in United States
– Real Estate Investor
Personal
– NOVA resident since 1985
– Currently reside in Reston, VA
– Resident in: Arlington 2001-2003, Springfield 2000-2001, Loudoun County 1985-2000
– Father of five daughters
Professional Credentials & Associations
– Licensed Realtor- Virginia
– Licensed Associate Broker– Virginia
– Member National Association of Realtors
– Member Northern Virginia Association of Realtors
– Graduate Weichert Management Awareness Program
– Office Lead Mentor & Lead Network Member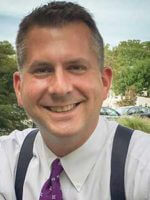 Dave Swartzbaugh
Associate Broker, Realtor®
Office: 703-760-8880
Cell: 703-655-8441
1313 Dolley Madison Blvd.
Mc Lean, VA 22101