Buying a home
I can help you find the perfect home, make sure you get the best price, and that the transaction runs smoothly from start to finish.
Home buying is one of the most important financial investments in your life.
We buy for many good reasons such as to provide a roof over our head, to build equity and to establish financial security. It is often a very complicated experience with a plethora of options and opinions around every corner. As a home buyer in Virginia, you are entitled to real estate representation. This was not always the case. As recently as 15 years ago homes were purchased directly from the seller's agent leaving you without any objective point of view. Today, you are offered the free services of Buyer's Agency. That's right, in almost all Northern Virginia transactions; a Buyer's broker is paid commission from the seller's proceeds. Now I ask you this- Is there any reason why one would take on this journey without representation?
My customer service philosophy is based on giving my Buyers control.
Control over what properties you're looking for and what you choose to see. Control over what lender you choose and how much you decide to pay. You deserve the right to know how the process works and receive excellent representation every step of the way. You need information about the process and its inventory rapidly and clearly in order to make informed decisions. All of my clients receive buyer packets upon first meeting, trusted lender referrals, and automatic email updates on available properties as soon as they come onto the market. Even this website is designed to help get you started. You'll find outlines on how the entire home buying process works, mortgage calculators, property search engines and background information concerning the Northern VA area. Please take a look at the Buying Process outline, its a great start for you.
The Buying Process
The outline below is designed to give you a better idea of how this process will unfold. Information is power and critical to you making the right decisions and feeling comfortable as we make them together. Each of the following ten steps offer general descriptions of what you can expect to encounter along the way to Settlement.
1. Important Q&A
Do I pay a buyer's agent commission?– NO, it is standard practice for the seller to pay both agent's commission. However, Weichert does charge the Purchaser a Flat Fee Commission of $345 to be paid at closing.
Do I have to sign an agreement w/ a buyer's agent?– Yes it is required in order to hire me as your Buyer's Agent. However I know this can be intimidating so I'm more than happy to sign a short term doc (a day or two) in order to give you time to make sure you want to hire me as your Agent. I find that this keeps you represented when I'm showing you homes and gives everyone the opportunity to get to know each other first.
Do I save money when buying w/out an agent?– Depends on commission agreement between seller and listing agent, but a better question would be if the Seller saves money when you buy w/out an agent!
2. Pick a Buyer's Agent
Listen to positive referrals from friends/family. Interview various agents if necessary. Look for knowledge and experience, but most importantly trust and compatibility w/ your needs. You should pay NO upfront costs/fees. You should always feel comfortable w/ your agent.
3. Pick a Lender
Fully approved financing is always a must when buying a home. Shop around for the best product as well as customer service. There will be lots of questions so good communication is an absolute must. Watch for hidden points & prepayment penalties. This is your money and you want it taken care of properly.
4. House Search
Continue previous activities coupled w/ MRIS property updates via email from your agent. Tour as many properties w/ your agent that interest you, learn styles, resale values, streets, schools, neighborhoods, commutes, eventually narrowing your criteria. This process can take considerable time, but can be quite fun if you don't let it stress you out!
5. Write Contract
Upon finding the perfect home it's time to draft the sales contract. Many decisions must be made, including offering price, items to or not to convey w/ the sale, inspections to be requested, date of closing and choice of settlement company to name a few. Your agent should explain the paperwork in detail and do his or her best to answer all of your questions. Good to familiarize yourself w/ a sample contract early on. Ask your agent for one when you 1st start looking.
6. Negotiate Contract 
Once the sales offer is completed it will be up to your agent to present the offer to the seller's agent and or seller. Your agent should work on your behalf by presenting your needs and desires first and foremost. He or she may know your bottom or top line price, but it can never be disclosed to the other side. The agency relationship to work for you forbids it.
7. Ratify Contract
"Ratification" occurs when all parties are in WRITTEN agreement. Verbal agreements to sell real estate are not contractually enforceable, so if it's important to you Get it in writing!
8. Pick Attorney
Various objective settlement offices available in Northern VA to handle the actual closing or sale of the property from seller to purchaser. Your agent will refer you his/her trusted office but you can choose whomever you wish. Shopping for this service must be done relatively early in the process.
9. Inspections
Various property inspections available depending on what you decide/negotiate such as Home and Radon. Inspections are paid for by the Buyer and intended to protect you and your family's interests. Strongly suggested. Ask me about my personal story as to why a home inspection is always needed!
10. Walk Through / Settlement
Walk through is your final inspection of the property before settlement. You want to make sure nothing has changed for the worse since you list inspected the home. Run all appliances, flush toilettes and check systems, make sure the changes the seller promised to make have been made so you can move forward w/ confidence to sign closing papers and get the keys!!!!!!!  
How Agents Get Paid
In most cases, the rate of the sales commission is decided between the seller and listing agent as they prepare to put the property up for sale. The total commission rate that the seller pays is usually around 6% of the sales price with 3% to the Listing Broker and 3% to Buyer's Broker. Each of the 3% rates is then split between your agent and their broker. As is the case with me, roughly half goes to Weichert Realtors, the Broker, and the rest to Dave the independent contractor. Virginia Weichert real estate agents do not make a salary, our income is entirely commission based.
Example Home Sale:
$200,000 Sales Price
Seller pays $12,000 Commission (6%)
Listing Co.: $6,000
Buying Co.: $6,000
Average Broker/Agent Split: 50/50
Agent receives: $3,000
Information is believed to be accurate, but should not be relied upon without verification. Accuracy of information is not guaranteed.
Contact Agent Dave to Get Started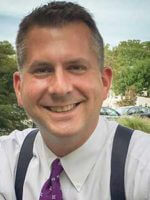 Dave Swartzbaugh
Associate Broker, Realtor®
Office: 703-760-8880
Cell: 703-655-8441
1313 Dolley Madison Blvd.
Mc Lean, VA 22101