Buying a home
I can help you find the perfect home, make sure you get the best price, and that the transaction runs smoothly from start to finish.
Your Agent from start to finish
I have been a licensed Realtor since 2001 and Associate Broker since 2006. As a top producer in my office I consistently sell 10-18M in dollar volume per year. This equates to about 20-25 sales a year so I stay busy while also having time to take great care of my clients w/out hiring a transaction coordinator or assistant. I do not work w/ a team. I am your agent from start to finish and I find my clients appreciate this very much.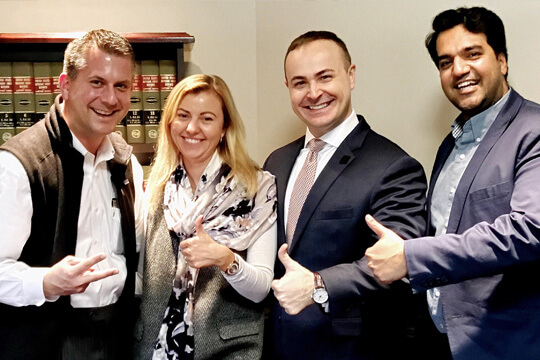 A better way of showing homes
I was nicknamed "AgentDave" by past clients early on in my career b/c of my tenacious style of showing homes to my Buyers. Rather than simply walking around and pointing out the floorplan I instead try to bring a critical eye to the experience and highlight various things that might go unnoticed. I am NOT a home inspector but I have picked up a few things attending 20+ years of home inspections so I try to share some of this experience w/ my clients. I try my best to locate the age of various mechanicals like the water heater or appliances, type of siding, how well the yard is graded, condition of wood trim, etc., If I see cracks in the walls or ceiling I point it out. The same goes for stains in the carpet or loose floorboards out on the deck. The home buying process is a very emotional experience and buyers are often being influenced by less objective factors while touring like "where does my TV go?". So I find my role focusing on these other items brings more value to the showing experience for my clients. "This is the living room" (other agent) vs "Notice the water stain on the ceiling" (me) -If you're looking for a tour guide I may not be the right Realtor for you.
Recent client testimonial 12/2022 / Greg Schaub purchase 
"Dave is one of the best in the business, I have done multiple buy and sells with him. The thing I like most about him is he wants to find the right house for you, not just get a deal done and move on. He will go the extra mile in researching the property, the comps, and when we tour a house he will identify the problem areas he sees that I need to consider. The whole process is very smooth with Dave and he takes a lot of the stress out of a typically very stressful process."
The Buying Process
The outline below is designed to give you a better idea of how this process will unfold. Information is power and critical to you making the right decisions and feeling comfortable as we make them together. Each of the following ten steps offer general descriptions of what you can expect to encounter along the way to Settlement.
1. Important Q&A
Do I pay a buyer's agent commission?– Typically the answer is no, it is common practice for the seller to pay both agent's commission. However, this is not always the case & is dependent upon each listing.  Weichert does charge the Purchaser a Flat Fee Commission of $399 to be paid at closing.
Do I have to sign an agreement w/ a buyer's agent?– Since I am typically being paid by the Seller it is highly recommended that you technically hire me as your Buyer's agent.  However I know this can be intimidating so I'm more than happy to delay the signing, or use a short term doc (a day or two) in order to give you time to make sure you want to hire me as your agent. I find that this keeps you represented when I'm showing you homes and gives everyone the opportunity to get to know each other first.
Do I save money when buying w/out an agent?– Depends on commission agreement between seller and listing agent, but a better question would be if the Seller saves money when you buy w/out an agent!
2. Pick a Buyer's Agent
Listen to positive referrals from friends/family. Interview various agents if necessary. Look for knowledge and experience, but most importantly trust and compatibility w/ your needs. You should pay NO upfront costs/fees. You should always feel comfortable w/ your agent.
3. Pick a Lender
Fully approved financing is always a must when buying a home. Shop around for the best product as well as customer service. There will be lots of questions so good communication is an absolute must. I have a few trusted lenders I can refer you to if you wish. 
4. House Search
Continue previous activities coupled w/ MLS property updates from your agent. You will of course also be using the various Zillow, etc apps to get updates in your target areas. I find a combination of MLS updates from me and 3rd party apps cover most if not all the bases. Tour as many properties w/ your agent that interest you, learn styles, resale values, streets, schools, neighborhoods, commutes, eventually narrowing your criteria. This process can take considerable time, but can be quite fun if you don't let it stress you out!
5. Write Contract
Upon finding the perfect home it's time to draft the sales contract. Many decisions must be made, including offering price, items to or not to convey w/ the sale, inspections to be requested, date of closing and choice of settlement company to name a few. Your agent should explain the paperwork in detail and do his or her best to answer all of your questions. Good to familiarize yourself w/ a sample contract early on. Ask your agent for one when you 1st start looking.
6. Negotiate Contract 
Once the sales offer is completed it will be up to your agent to present the offer to the seller's agent and or seller. Your agent should work on your behalf by presenting your needs and desires first and foremost. He or she may know your bottom or top line price, but it can never be disclosed to the other side. The agency relationship to work for you forbids it.
7. Ratify Contract
"Ratification" occurs when all parties are in WRITTEN agreement. Verbal agreements to sell real estate are not contractually enforceable, so if it's important to you Get it in writing!
8. Pick Attorney / Settlement Company
Various objective settlement offices available in Northern VA to handle the actual closing or sale of the property from seller to purchaser. Your agent will refer you his/her trusted office but you can choose whomever you wish. Shopping for this service must be done relatively early in the process.
9. Inspections
Various property inspections available depending on what you decide/negotiate such as Home and Radon. Inspections are paid for by the Buyer and intended to protect you and your family's interests. Strongly suggested. Ask me about my personal story as to why a home inspection is always needed!
10. Walk Through / Settlement
Walk through is your final inspection of the property before settlement. You want to make sure nothing has changed for the worse since you list inspected the home. Run all appliances, flush toilettes and check systems, make sure the changes the seller promised to make have been made so you can move forward w/ confidence to sign closing papers and get the keys!!!!!!!  
Information is believed to be accurate, but should not be relied upon without verification. Accuracy of information is not guaranteed.
Contact Agent Dave to Get Started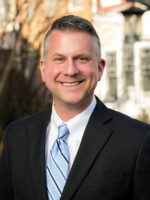 Dave Swartzbaugh
Associate Broker, Realtor®
Office: 703-264-0000
Cell: 703-655-8441
1760 Reston Parkway #111
Reston, VA 20190