Selling your home
You want to sell your home quickly and for the best price. I am here to help you, with a customized marketing plan that works for you.
The Selling Process
During the Red Hot Seller's market of 2001-2005 it was not terribly difficult to generate one to 25 offers on a property. Regardless of what many agents want you to think, this was do to the strength of the market, and of course your home. Whether it was a red, blue, or yellow sign out front, the people came flooding in the door offering up their 1st born child and over-list contracts w/in hours. While it was important to use a seller's realtor during those hot, hot years for reasons including contractual knowledge and the significant liability that comes along w/ a real estate transaction, it is absolutely imperative that you use one today.
As a Seller's Agent
I am committed to utilizing every effective marketing technique to sell your home. Whether its an open house, a brochure, or a virtual tour, I provide my clients w/ the best of everything. You will never hear from me "open houses just don't work", or my favorite "no more than 6 on-line photos are necessary". What amazes me, is that these realtor comments are unfortunately the standard of the marketplace! Don't be fooled by these shysters whatever commission they charge! Your agent must do everything available to market your home! And that's just the beginning of our responsibility to you as a seller. Please, take a look below to get an idea of what I do for my people.
Here are some ways I can help you sell your home
PRE-MARKET ASSISTANCE
In today's market, this is critical. You must do all that you can to prepare your home for the market. I will spare you the obvious prep requirements and get right down to it.
Exterior Curb Appeal
Nothing makes more of a positive impression for less money invested than a nicely landscaped front yard. Whether your home is a single family or townhouse, this opportunity cannot be missed. I am amazed by the number of homes listed through brokers w/ dead bushes out front, unkept flower beds, no flowers, weeds throughout. A buyer's 1st impression is either that the home is vacant, or that you as a seller must not give a damn. Either impression is not what you want, b/c regardless of how nice the inside of your home looks, they'll enter w/ a sour taste in their mouth which will tarnish their perspective from start to finish. Please- cut, trim, replace, fertilize, plant anew where needed, this is so critical I will help you work on your yard myself! Its so easy to do, you can't miss this opportunity.
Interior TLC
Do it now rather than later. If you're considering selling your home in 6-24 months, do it now! Spend some money on updates and get some use out of them. Why drop in new carpet and only get to enjoy it for a month or so before you sell??
What To Fix?
Things that people touch, switch plates are an easy and cheap item. Clean around doors and door handles that often build smudges over time. Screen or storm doors are often the 1st structural impression of a buyer when opening the door, if its busted, replace it. Update bathrooms and kitchens inexpensively w/ light fixtures, faucets, mirrors, toilette seats, and maybe kitchen appliances if needed. Fresh paint is of course a winner, as is new carpet. Dirty, worn carpet is unacceptable in this market, if you can afford to, please replace in areas where most worn and noticeable.
Common Pre-List Mistakes
1. Refusing to cut down huge ugly bushes in front of the home obscuring the great curb appeal & landscaping potential of the home from the street. Privacy to you is in eyesore for a buyer trying to see your house through a half dead evergreen!
2. Making high dollar updates in kitchen w/out completing the job. For instance- all new cabinets and countertops w/ 15+ year old appliances b/c "they work just fine". Yes, I know, they work "just fine". But to a buyer, old appliances tend to negate the $10,000 in cabinet renovations in a kitchen. Either finish the job, or just update the appliances, this is less expensive than cabinets or countertops but often just as effective. Gleaming brand new stainless steel can do wonders for an old kitchen.
3. Spending a ton of money painting the entire house stone cold white. This may not be necessary. The cream or light yellow that you have in your LR might not be a problem, get a few opinions from folks before spending thousands making your home resemble a hospital. But for the record, yes, neutral is best for paints when selling.
4. Assuming buyers will inherently know that the crack in the ceiling or wall has been there for 25 years and hasn't moved or gotten worse. Patch, tape, paint, and move on to the dead bush out front.
MARKETING
Have you seen some of the virtual tours and brochures provided for people selling their Million $ plus homes? Why can't all people selling their home w/ a broker be provided top shelf quality brochures, virtual tours, and open houses? Must you be rich to get good marketing??? Following are some steps that I take to market my listings, not rocket science, just the most that you can do.
Pictures: Nothing hits home your marketing like pictures. Lots and lots of pictures. It may cost me more to provide more on-line but its always worth it. Provides a buyer far greater insight into the home, the floor-plan, and the updates. The only reason not to provide pictures on-line, is b/c the virtual tour is better.
Professional Quality Virtual Tour: Ever see the "virtual tour" agents use that seem to just be very fuzzy still photos, on a small 4 inch little quasi tv screen w/in your computer monitor, panning back and forth at a snails pace w/ cheesy music playing in the background? If that's what a virtual tour is supposed to be than I vow never to use one. Instead, I use professionally sponsored links like www.homevisit.com to portray my listings to their fullest w/ large, clear, and fast moving wide angle photographs of stunning quality. I use this for the 1.5 million listings as well as for the .25 million listings.
Brochures: 11 x 17 heavy stock professional grade color brochures for all of my listings. The brochures advertise the property, not the agent w/ huge color pictures of the exterior and interior. Do brochures sell a house? probably not. Does a really nice brochure stand out among 15 competitors black and white MLS print outs after a day of shopping for a buyer, you betcha.
Open Houses: I hold my listings open on Saturday or Sunday from 1-4pm. I advertise in the Washington Post, Washingtonpost.com, MLS which feeds to all major websites, & Craigslist.com. Then I place an exorbitant amount of signs around the neighborhood. Balloons, directionals, heavy advertising, even in the slowest market typically draws a decent crowd. Will it sell your house?- maybe. Will it provide us critical feedback on the condition and price of your home from the unbiased public?- definitely. Either way the open house has a proven track record of providing results for a seller.
Contact Agent Dave to Get Started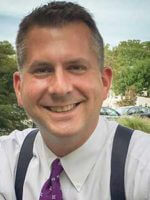 Dave Swartzbaugh
Associate Broker, Realtor®
Office: 703-760-8880
Cell: 703-655-8441
1313 Dolley Madison Blvd.
Mc Lean, VA 22101