Selling your home
You want to sell your home quickly and for the best price. I am here to help you, with a customized marketing plan that works for you.
Your Agent from start to finish
I have been a licensed Realtor since 2001 and Associate Broker since 2006. As a top producer in my office I consistently sell 10-17M in dollar volume per year. This equates to about 20-25 sales a year so I stay busy while also having time to take great care of my clients w/out hiring a listing coordinator or assistant. I do not work w/ a team. I am your agent from start to finish and I find my clients appreciate this very much.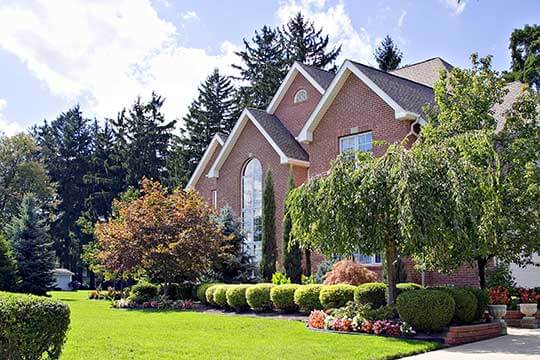 Take the time with multiple walk throughs
I highly recommend performing multiple walk throughs of the home with my seller early in the process. I take a look at the property as a potential Buyer would in an effort to point out any potential issues or updates that might be needed as we prepare the home for sale. I provide feedback on the exterior curb appeal, the level of personalization w/ family photos or paint colors, & if any valuables or meds need to be stowed away for safe keeping, etc. Upon our 2nd meeting we walk through again & a 3rd, 4th, time if necessary. I spend as much time as is needed helping my Sellers get their home properly positioned for the market. This is a critical step that should be given the attention and time it deserves
Here are some ways I can help you sell your home
Market Analysis & Trends
KNOW YOUR MARKET- The NoVa real estate market is as fickle as they come.  We are influenced by not only the nationwide economic trends stemming from interest rates & inflation but also regionally impacted by Federal elections, budget & hiring or furloughs.  An in depth market analysis researching comparable sales for a property is always necessary but I can't stress enough the need to consider where the market is trending currently.
Preparing your home
As referenced above the initial & subsequent walk throughs of the property play a critical role in establishing our list of what is needed.  I work with many contractors to help us facilitate any repairs or updates needed.  I will help in lining up estimates from my painters, plumbers, general contractors, etc and I encourage my sellers to use neighborhood referrals to help gather quotes.  Once we have an acceptable quote and vender on the schedule we can move forward w/ some of the most common items summarized below.
-Exterior curb appeal & updates
Nothing makes more of a positive impression for less money invested than a freshly landscaped front yard. Whether your home is a single family or townhouse, this opportunity cannot be missed. This can be done with inexpensive steps like adding fresh mulch to the front exterior landscape beds & around the trees.  I also recommend pruning back overgrown bushes that may be obscuring the house and windows.  We should remove any dead bushes or expired flowers.  Replace them with seasonal flowers to help add color and pop to the front of the house.  There are plenty of landscape companies out there willing to take care of these items but in my experience the charge for these kinds of one time spruce ups is rather expensive and most of my Sellers take care of this over a weekend on their own.
Additional tips for the exterior include black top sealing the asphalt driveway- this can cost as little as $80 depending on the size and provides great visual impact for pictures.  Power washing the north facing side of a house to remove mildew as well as the rear deck & patio can help as well.  Painting the front door, possibly painting the front shutters, and depending on how it looks after the wash a fresh coat of stain on the deck is all very impactful.  If its been a while since the windows were cleaned removing all the screens and washing the inside and out of all the windows.
-Interior TLC & updates
Every house is different and the list can be long but lets try and touch on the most common here.  Clean first- areas that people touch like door handles, door jams, high traffic hallways & wall switch plates get dirty over time & will often clean up nicely.  If the cleaning does not suffice we can add it to the list of paining.  The entire interior often does NOT need to be painted.  Old stains on the ceiling from a prior leak & bright colored rooms are best to be repainted in neutral colors.  Painting goes a long way and can still be done rather inexpensively.
Updates in the bathrooms and kitchen are always a good idea.  Inexpensive suggestions- light fixtures, faucets, mirrors, toilette seats in the baths.  In the Kitchen- updating the appliances to stainless steel & repainting the older cabinetry w/ new hardware are helpful & go a long way.  Replacing the cabinets tends to be cost prohibitive and best if avoided.  Carpet is the least expensive interior flooring so I recommend replacing it new wherever its needed.  Old and worn hardwoods usually have enough life left in them to be refinished in a natural color.  If you are considering selling in a couple years do these updates now so you can get some use and enjoyment out of them!
Marketing online & in person
I offer professional photography, floorplans, and 3D virtual tours for all of my listings. Professional photography is an absolute must in any market especially the current one as competition between sellers grows more fierce. I comb through all of the pictures and select only the best and most helpful for the listing. I recommend not using all of them as our prospective buyer's attention span will probably not tolerate 80-100 pictures for a townhouse or modest single family. The professional floorplans are very helpful for a multitude of reasons. They help buyers quickly understand the flow and layout of the property. They clearly show a rooms dimensions and calculate the overall finished and unfinished square footage of the home. Floorplans are also easily displayed online taking up only 1-4 slots w/in the photos. 3D Virtual Tours– These property tours have come a long way in the past few years.  Now they are much easier to navigate on your phone & tablet providing a realistic perspective on the way a home flows from room to room.  When activated online in the Multiple Listing Service (Bright MLS) your listing will disseminate to all of the various 3rd party websites (Zillow, Realtor, Weichert, etc).  The photography and floorplans will automatically transfer regardless of the websites.  The 3D tours will be dependent upon the website.  Some make these tours more accessible than others.
I am also a proponent of the more traditional approaches to marketing including professional printed brochures & weekend open houses. Open houses are especially important as its many times the easiest way for potential buyers to view a home in person. Some buyers do not yet have a relationship w/ a Realtor and rely on open houses for access. Or a buyer's Realtor is busy that weekend, scheduling conflict, etc and the Sunday 1-4pm open house is relied upon as an easy way for buyers and their friends or family to come tour the home. Upon departure the guests can walk away with a nice heavy stock color brochure, a copy of the floorplan & an MLS property summary flyer.
Professional staging is always recommended when selling a vacant property.  It helps buyers gauge the size of rooms, flow of the house and where their furniture might be located.  Staging also improves the quality of the photography adding depth and color to each room.  The entire house does not need to be staged in order to be effective.  A minimum level would include the living room, dining room, kitchen, & primary bedroom.  I work with numerous local staging companies and can arrange quotes for their services for you to consider.  If we decide physical staging is too expensive (as it is not cheap) we can consider virtual staging instead.  The marketing company I work with offers virtual staging packages that we can incorporate into our photography.
This has been a summary of some of the most effective elements of my marketing strategy.  It is however not comprehensive as we have topics such as social media marketing, local real estate Facebook forums, electronic lockboxes, for sale signs, brokers opens, showing agent feedback emails, etc still to cover!  If you are interested in more information please contact me for an appointment to discuss further.
Contact Agent Dave to Get Started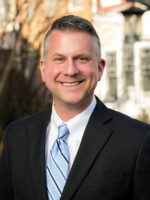 Dave Swartzbaugh
Associate Broker, Realtor®
Office: 703-264-0000
Cell: 703-655-8441
1760 Reston Parkway #111
Reston, VA 20190